It lets you submit and check your requests
The customer portal lets you:
See all your current tickets (/requests)
File a new ticket
See our answers and write back to us
You need to create an account with your m19 e-mail to get access to the customer portal.
It is in beta mode for the moment so you might not be allowed to use it. If you want to test it, write us an email!
On the customer portal page, you can access and review all the tickets you sent us.
You can file a support ticket with us.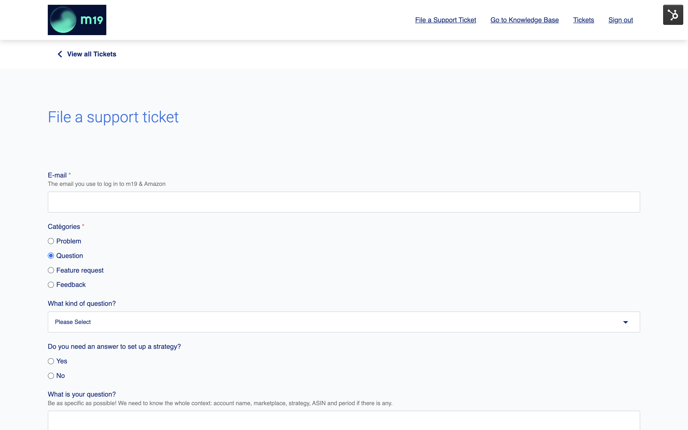 Last but not least, you can trace all your requests, check the answer and then write back to us.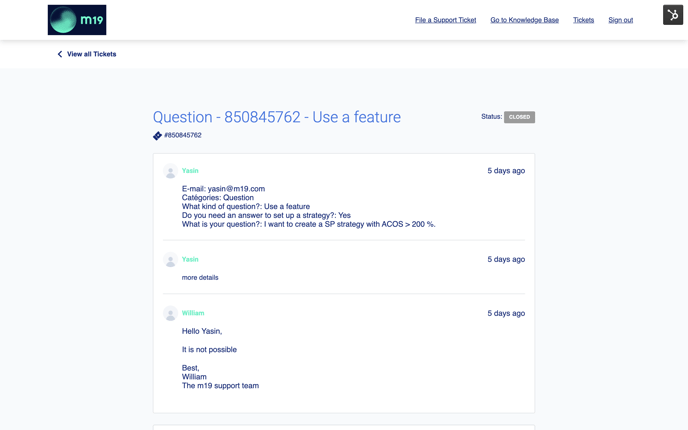 m19 is always here ready for help, do not hesitate to contact us if you have any doubts!