Granting access to the API will allow M19 to fetch your Sales data from your Vendor Central Account.
This manipulation is not linked to campaign management. It's not required to optimize your strategies and seeing the option doesn't mean m19 stopped working.
Before starting, be sure you are an administrator on m19 and have admin credentials to your Vendor Central Account.
Go to Settings > Accounts

Click the "Grant API Access" button, which will lead you to your Vendor Central account.

Log in to Vendor Central
If you are not logged in yet, you will be prompted to log in to your Vendor Central account. Log in with an admin profile.
Make sure the profile has the following authorization: Performance section -> View & Edit for Marketplace Appstore. If not, you can provide it by going to the settings in your vendor central -> User permissions -> Manage permissions (for the concerned user) as depicted below -


Be sure you are connected to the right account (you can check in the top right corner)
If not you can click on switch accounts and select the right one

Once done, you can validate the authorisations

Authorize m19 to access your data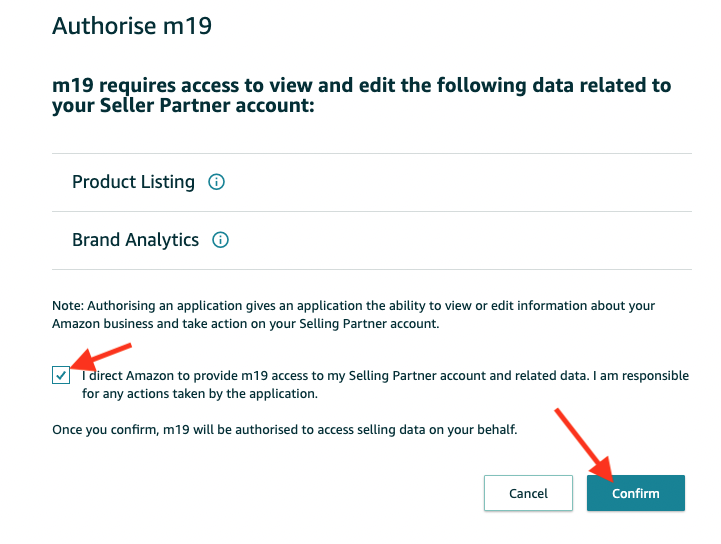 What we collect
Granting us your API access allows us to fetch more sales data to show more stats :
All Sales (Fetched from the ordered revenue, manufacturing view)
TACOS (calculated)
Sponsored Sales Share (calculated)
We also use it to better update your catalog, limiting the manual addition of missing ASINs.