Follow the steps to display a new marketplace in your m19 account.
You can add multiple Amazon accounts to your m19 dashboard and group them according to your preferences.
The steps to add a new Amazon account to your m19 dashboard is as follows:
Open your m19 dashboard
Go to Settings
Select 'Accounts'
Click on 'Add Accounts' (it is present on the left side of the bottom of the page)
Click on 'Login with Amazon'

6. Click on 'Allow'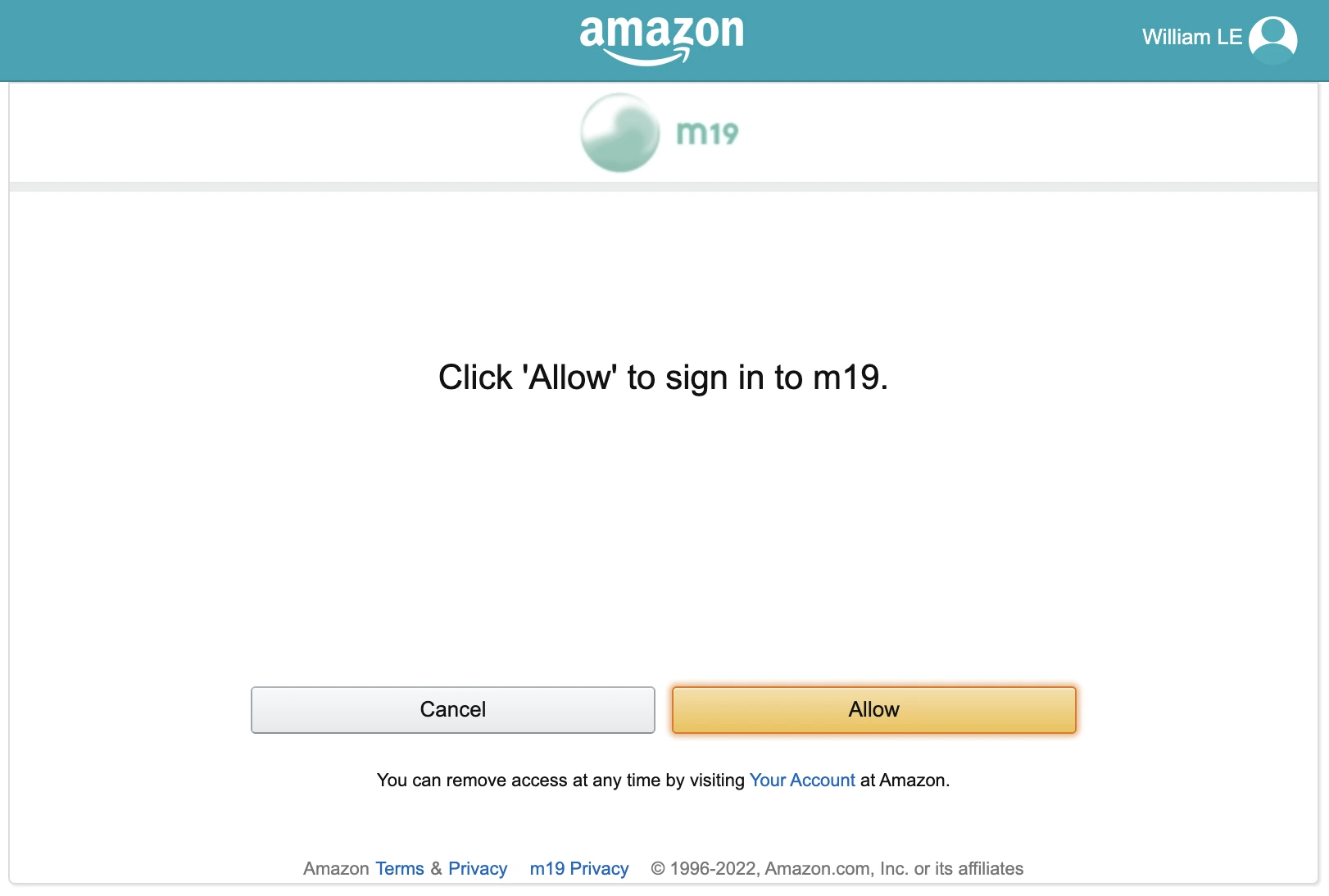 7. Select the account group to which you want to add the account (be aware that the vendor and seller accounts can not be in the same account group) or create a New Account Group and give it a name.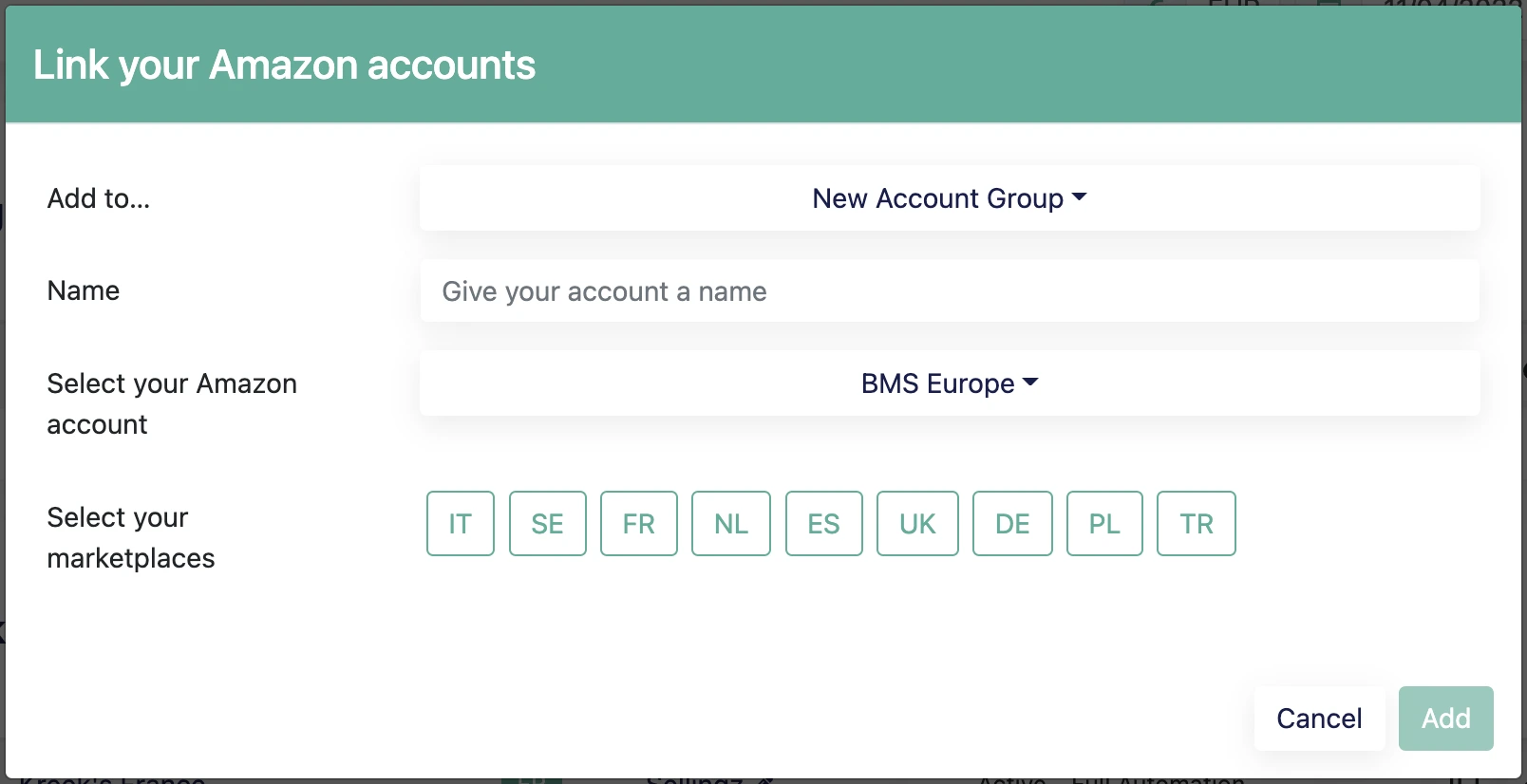 8. Now select your Amazon account and marketplace
9. Click on 'Add'
And it's completed, you now have the access to your new Amazon account in your m19 dashboard.