Registering is a 3 steps process that will only take a few minutes.
1 / Turn on the downloader for the account to activate
Change the status of the account from "new" to "Active - pull stats" by going in settings > accounts and groups > status columns
For seller account, you will have to grant the API access
2 / Fill in your billing information
You can fill the billing information form in settings > billing.
Be careful to fill in the information of the entity to be invoiced.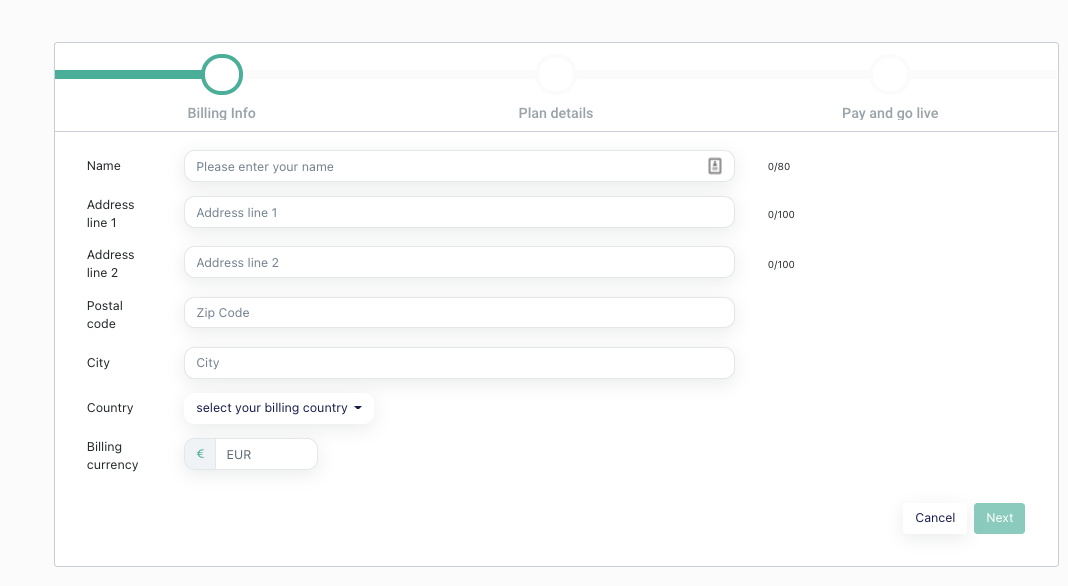 Without this information, we won't be able to create a subscription and the activation of the bidder will not be possible.
3 / Choose your plan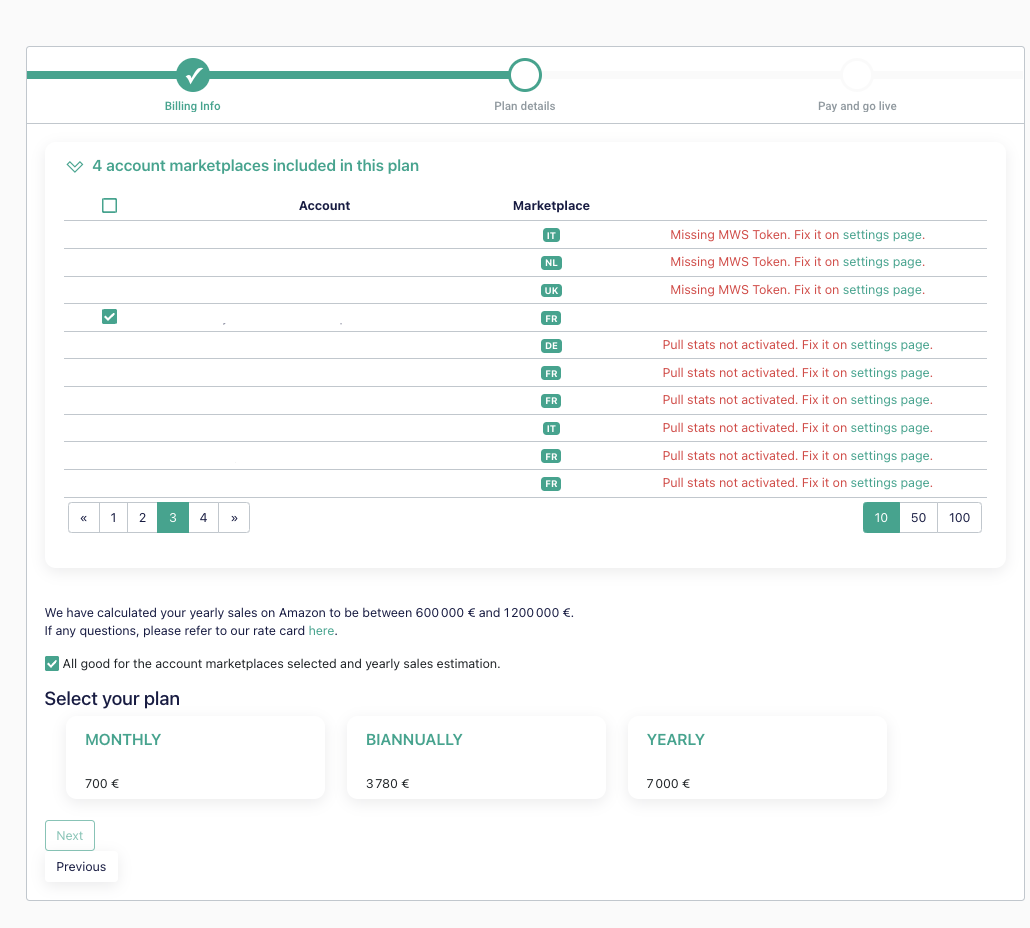 Make sure you select the right marketplaces to activate in order to have the correct billing assessment
If you do not pay by credit card or disagree on the price, please uncheck All good for the account marketplace selected and yearly sales estimation. We will contact you as soon as possible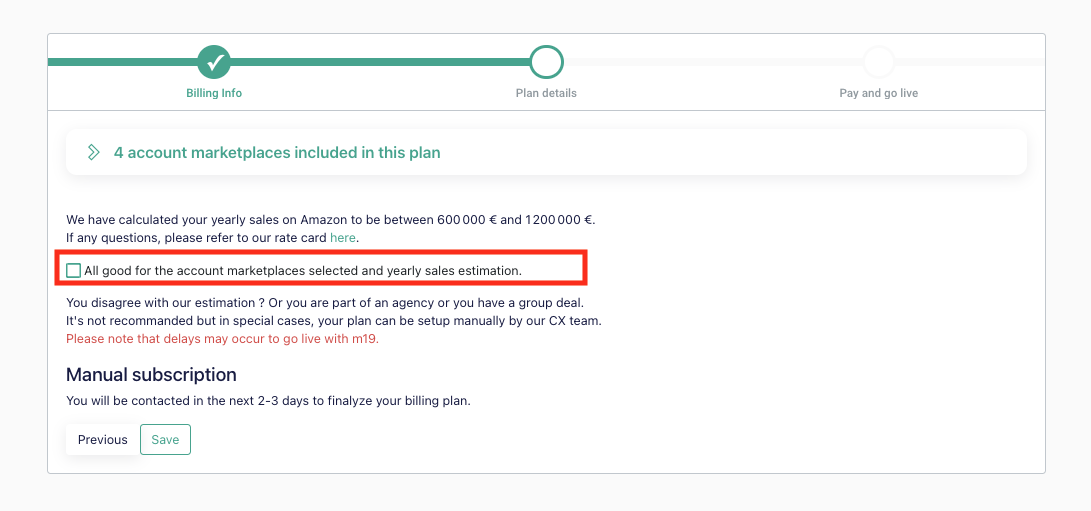 4 / Payment
By card
Please follow the steps

Other payment methods
Please go back and the previous page and uncheck the box and "save". See step 3.