A product group is a list of ASINs used for breaking down your catalog into smaller groups or categories. It helps you manage and analyze your products more easily.
How to create a product group
You can create a product group before creating the strategy. Here we will cover how to create a product group before creating a strategy.
Go to Strategies > Product Groups and click on " Create a new Product Group ".
Give a name to your Product Group and hit " Next ".
Select a list of ASINs in the box next to the ASINs name and hit " Add ".
You are done!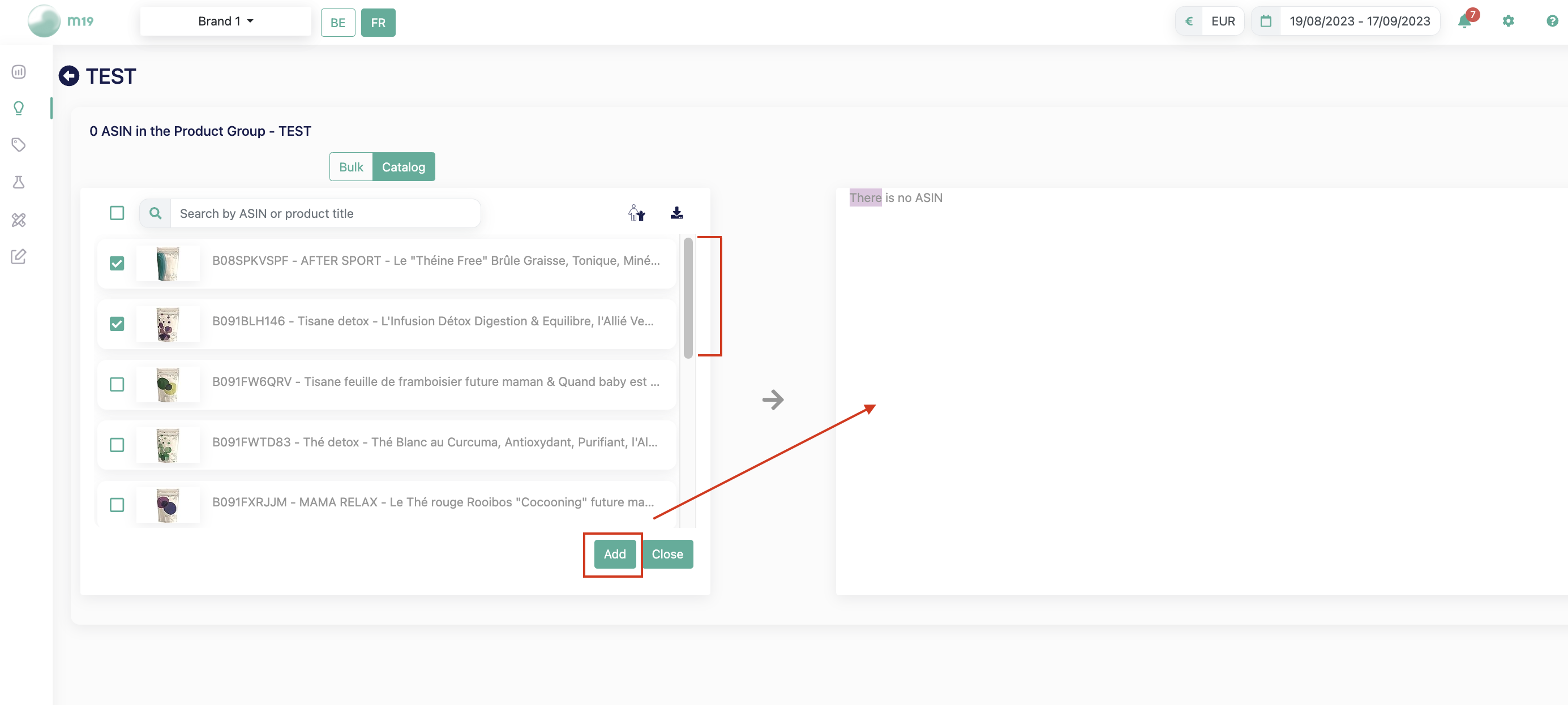 Product group for analysis
If you are interested in knowing what is the performance of a range of items over time, you can create a Product Group with these items and use it in the Product tab to check Sales, ACOS, and other KPIs.
When you create a product group for reporting only, you can add any product you want. It does not impact your advertising management as long as you do not put the product group in a strategy.